My two favorite hobbies are writing and photography.
I believe this is because I am a natural observer, and those two artistic expressions feel most organic for me.
In 2004, I was about to leave for a trip, about which I felt a fair amount of anxiety.
The night before I left, I met my parents for dinner at a local restaurant.
They had a gift for me.
A Kodak 3.1 mp digital camera. My first.
Since the digital photography revolution had begun, I'd wanted to experiment, and now, here was my chance.
One of the first shots I took, while hiking in the Smoky Mountains of Tennessee: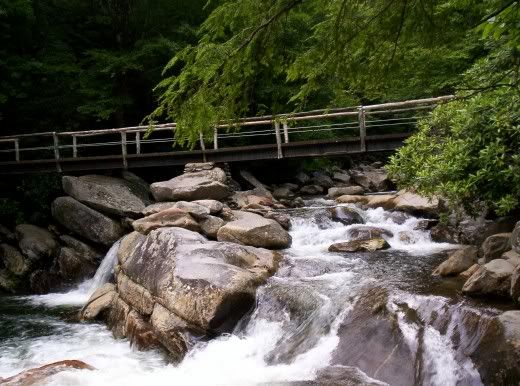 Not terrible, but not fantastic either.
Still, the very notion that I could capture transient moments, freeze them for reflection and recollection, felt absolutely magical.
William Wordsworth once wrote that poetry is "the spontaneous overflow of powerful feelings" and "emotion recollected in tranquility."
I attempt to apply these same notions to my photographic pursuits.
I hope that I have - even if only once or twice - succeeded.